As we continue our efforts to build community, we're thrilled to see like-minded organizations pop up in the neighborhood. This includes Cloudport, which opened its doors on September 19 and is already offering business space to the likes of MCED and ETech.
Located at 63 Federal St. in the India Street Neighborhood, Cloudport is just three blocks away from Luminato. We were lucky enough to enjoy a sneak peak – and, wow, is this place both hip and functional. Talk about thoughtful design!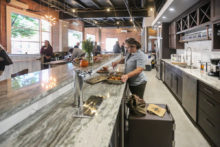 Embracing both a member's business and social life, Cloudport is equipped with multi-faceted, state-of-the-art space for businesses, entrepreneurs, and creatives. Just a few of the features we love:
Glass front private offices and open workstations
Meticulously designed conference rooms
Spacious event venues
HIFI WIFI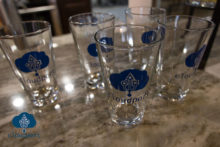 In addition to offering people a place to work, Cloudport is committed to providing fun and exciting events for the entire community. Sound familiar? Like us, Cloudport considers shared amenities an essential and intentional part of the design. Its amenities include a full-equipped kitchen, bar with rotating craft beverages, gathering space, guest concierge, and phone booths. Community matters!
Cloudport is a reliable and flexible option for industries ranging from tech and energy to finance and marketing. It's perfect for established companies, solopreneurs, graduate students, and start-ups alike – and who knows, perhaps a Luminato resident and professional.