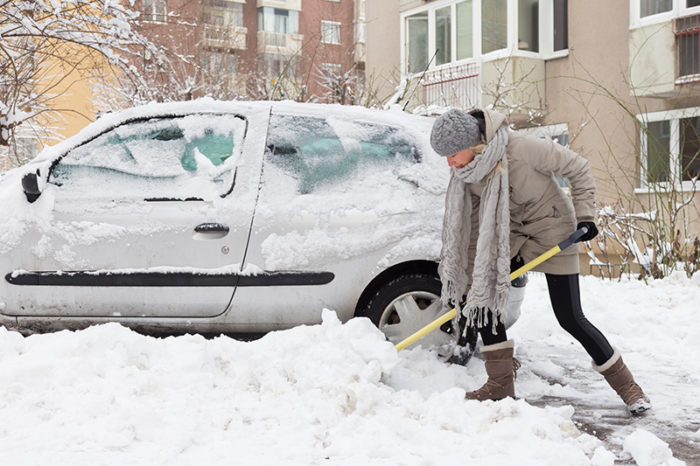 In Portland, a March blizzard gave us a new 17 inches of snow bringing the season's total to 84 inches. We "embrace" winter by sledding, skiing, skating and enjoying dinners and the arts BUT is anyone tired of clearing off your car, trying to find street parking or the dreaded parking ban?
When you live at Luminato, you won't need to own a snow shovel. Our property maintenance crew will clear the walkways for you. And if you purchase a parking spot in the Luminato garage, you won't even need to encounter the snow, slush and puddles as you'll drive right into the garage and take the elevator home.
With a parking spot, you may also own a storage unit. And there are places for everyone to stow skis and bikes.
So ignore the "PARK BAN" flashing at the top of the Time & Temperature building, and say goodbye to your shovel, snowblower and pail of sand.