Homes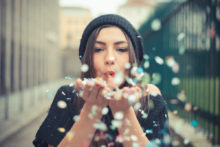 Imagine living in the historic India Street neighborhood of Portland's East End – a place where you can enjoy the benefits of city living and the natural beauty of Maine. Then, realize your dream…
Introducing Luminato—urban living in Portland's East End
Enjoy open living spaces with soaring ceilings, huge windows, and amazing light – and simple mindful living. Luminato homes are meticulously designed based on today's minimalist "less is more" lifestyle, without sacrificing comfort or convenience.
Plant your roots and experience life in a new light. Welcome local culture, food, music, parks, and more into your daily life in a space where unlikely elements reside in harmony – elegance and innovation, imagination and practicality, freedom and community. Live, work, and play all in one place, in one great city.
Luminato's open-space living is designed with soaring 10 foot ceilings and huge windows that bring in natural light and offer views of the East End's centuries-old buildings, Portland's cityscape, and Casco Bay. Every home offers amazing sunsets.
A different perspective on space
Think about space in terms of volume – cubic feet, not square feet. By raising ceilings to 10 feet, the sense of space, light, and volume increases exponentially. Unit layouts break away from traditional room arrangements, giving way to fresh ideas. The results are uninterrupted ceilings and rooms that flow from one to another, in some units, rising up and creating unique private spaces.
Included in many floor plans are NewHeight Group's signature Raised Platform Rooms (such as the platform rooms of NHG's recent development, 118 on Munjoy Hill), which offer full and open views to the living areas below and the windows beyond, storage underneath, and complete privacy.
A remarkable value that puts the best of urban living at your doorstep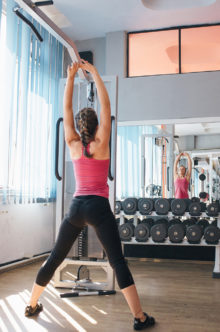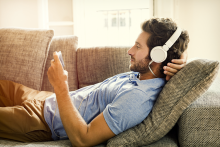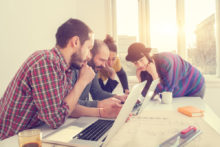 The prices of the remaining Luminato Condominiums begin at $345,000 for a one bedroom home. The individual units are well thought out based on today's minimalist lifestyle. The building amenities, unprecedented in Portland condo living, become an extension of your home.
Lifestyle amenities unprecedented in Portland condominium living: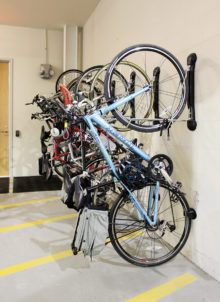 Fitness Room equipped for cardio and strength workouts.
Rooftop Terrace with Casco Bay views. Work al fresco during the day and enjoy cocktails in the evening.
Lounge for small meetings or just hanging out.
Guest Room for visiting friends and family.
Storage for bikes and skis. Individual storage units available for purchase.
Dedicated mailroom for delivery and storage of packages and online orders.
Onsite fully-enclosed garage parking. Additional fee applies.
A community of 24 residences. Prices for the remaining homes are as follows:
1 bedroom units now begin at $345,000. (12 units)
2 bedroom units. Some with private decks and/or dens. Prices begin in the low $500,000s. (8 units. )
3 bedroom units. Some with private decks and/or dens. Prices begin in the $900,000s. (2 units)
Two penthouses with generous private decks and superior views. (One is under contract.)
Onsite indoor garage parking spaces are available for an additional fee.
Move in August of 2017.