It's a wonderful feeling to wake up every day and be in love with the place you live. Portland is an amazing city, and we don't take this for granted. Instead, we continually seek out ways to engage with others and make it even better.
Building high-quality urban condos is a piece of what we do, but our true calling is building community. This is why we partner with organizations such as The Portland Regional Chamber of Commerce to dream and work together to create a prosperous future for our beloved city.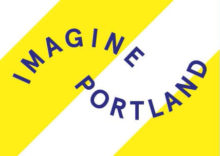 We invite you to join our Luminato team and hundreds of others Thursday, January 26, for Imagine Portland – a fundraising event during which the Chamber will make public its Case for Growth and unveil its vision for the city.
Portland is growing at a hare's pace. The time is now to show up and contribute our ideas and talents to help ensure an attractive, accessible, and thriving community that works for people and businesses, new and existing.
As residents and developers, we're committed to supporting Portland on her trajectory toward greatness. We encourage you to do the same. For starters, get your ticket for Imagine Portland, a spectacular evening filled with food, drinks, presentations, and awards – but namely a vision for our region.
Imagine Portland will be held at the Portland Company, Building 5, located at 58 Fore Street, from 5:30–8:30pm. The cost is $65/each or $50/each for groups of 10 or more. Free valet and self-parking is available onsite. We hope to see you there!