Location & Neighborhood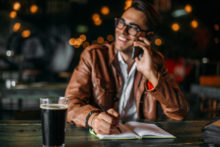 This budding district with its flavor and charm awaits Luminato residents. Part of Portland's nationally recognized food scene, India and Middle Streets continue to sprout new restaurants while also sharing frontage with century-old institutions such as Micucci Grocery and Amato's, creators of the "Real Italian Sandwich." Whether craving classic Belgian fries from Duckfat, world-class oysters from Eventide, or lobster wontons at Honey Paw, mouth-watering satisfaction is within easy walking distance.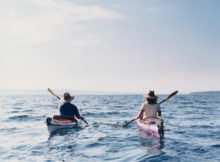 Nourish not only your body but also your soul. Walk to yoga at one of several neighborhood locations. Meet friends at Coffee by Design or Arabica Coffee Company. Celebrate good times with a Maine craft beer at the local breweries. Shop for local goodness and healthy products at Portland Coop, Rosemont Market, and Lois' Natural Marketplace. Walk, run, or bike Portland Trails' waterfront trail only blocks away. Or go for a dip or kayak excursion in nearby Casco Bay.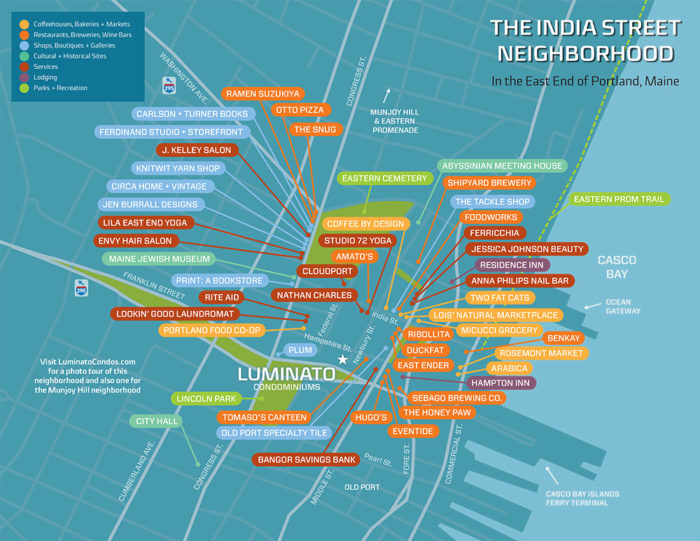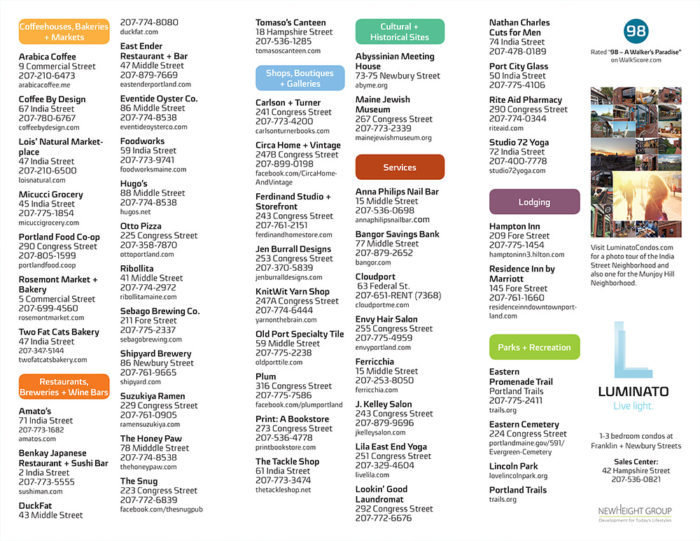 And around the corner: Munjoy Hill
Adjacent to the India Street neighborhood, Munjoy Hill is also full of shops, eateries and parks. And just a few minutes' walk.
Print out both maps and you'll have a handy guide to all of the amenities in the area.
Easy access to the Portland Peninsula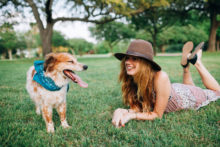 In addition to being immersed in the vibrant India Street neighborhood, Luminato is close to the Old Port and downtown arts district, as well as a short walk to the Munjoy Hill neighborhood and scenic Eastern Promenade.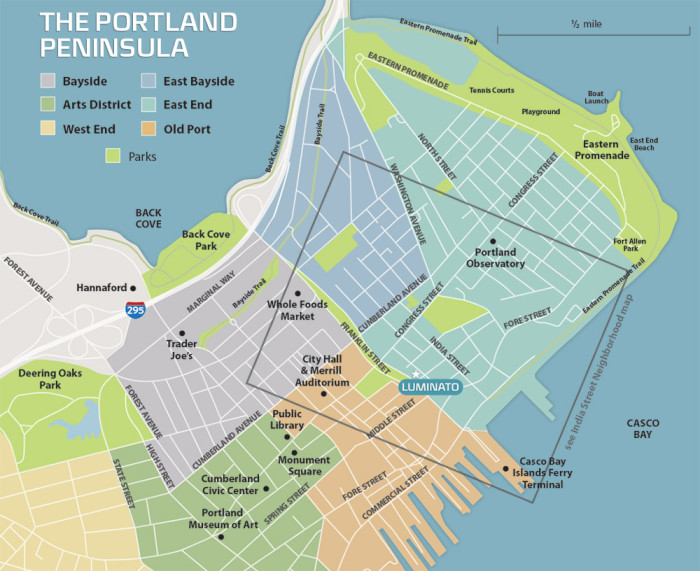 Enjoy a visual tour of the India Street Neighborhood

Zoom in and take a look around.