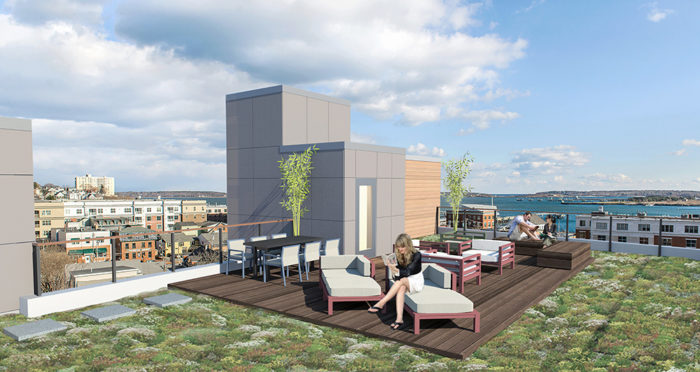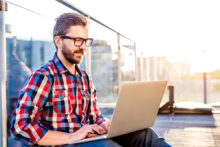 When imagining Luminato not only did we ask, "How do people want to live in a city today?" but also, "How can we offer a truly different condo experience in Portland?" Perhaps our most welcomed response: design a Rooftop Terrace where residents may easily enjoy the outdoors and picturesque views for which Maine is famous.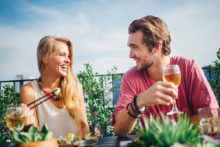 This large yet intimate space will sit high above Newbury and Franklin Streets and offer views from Casco Bay to the Portland skyline to mountains of New Hampshire to the Portland Observatory on Munjoy Hill. While buyers can opt for one of our remaining homes with a private deck, everyone in the building may jump on the elevator to the Rooftop Terrace.
Whether residents are looking for a place to enjoy their morning coffee, kick back and catch some rays, drink a glass of wine before dinner, or watch the amazing sunset, there's no better place. Stylish furniture will create nooks for different purposes and there will be ways to keep electronic devices charged.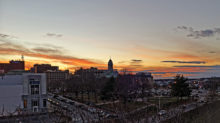 Media sources from Multifamily Executive to Market Watch identify a rooftop space as "the hottest place on the property" and "the must-have amenity for 2016" – not to mention an amenity that can increase value.
Luminato is proud to be the only condo building with a Rooftop Terrace in Portland – and an extensive amenity package featuring a guestroom, lounge, and fitness room.