It was impressive to watch the Carlisle SynTec Systems team install the green roof system at Luminato. Starting with a high quality water-proofing and root repellant system, they then installed a drainage system, filter cloth, a lightweight soil, and finally, the plants.


The plants selected for the roof consist of several varieties of sedum—chosen for their ability to withstand and moderate the heat of summer as well as help insulate in winter. In the coming years, the patchwork of plant life will grow and mesh together, giving a welcoming appearance around the rooftop terrace.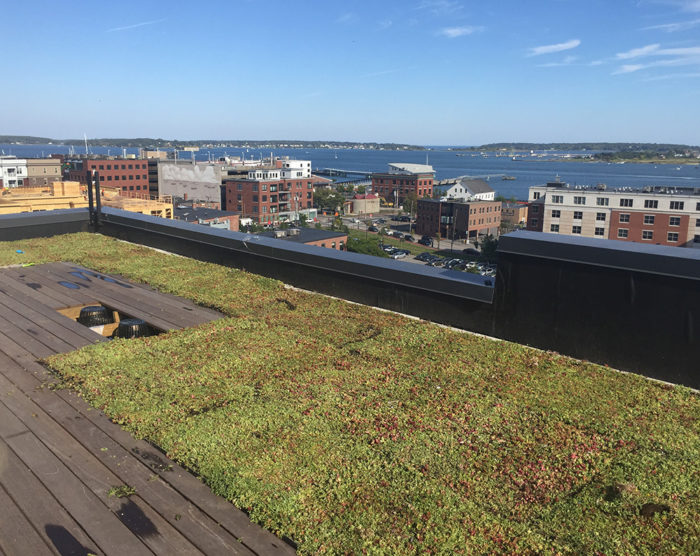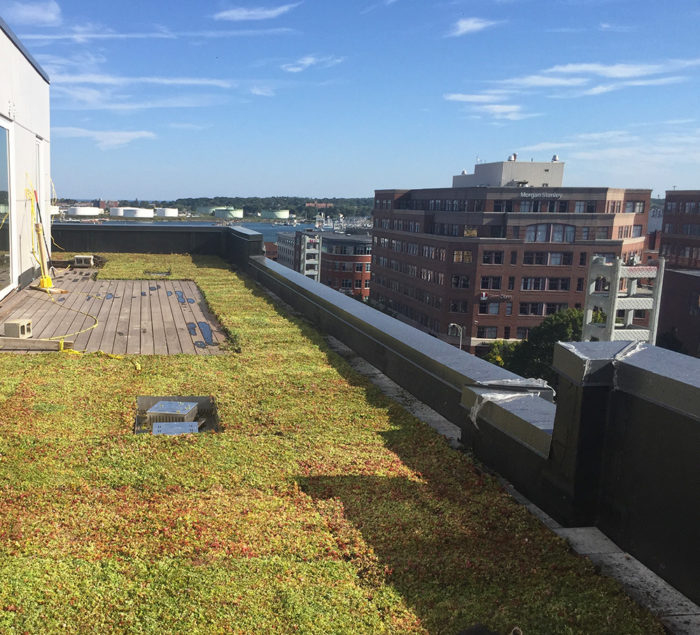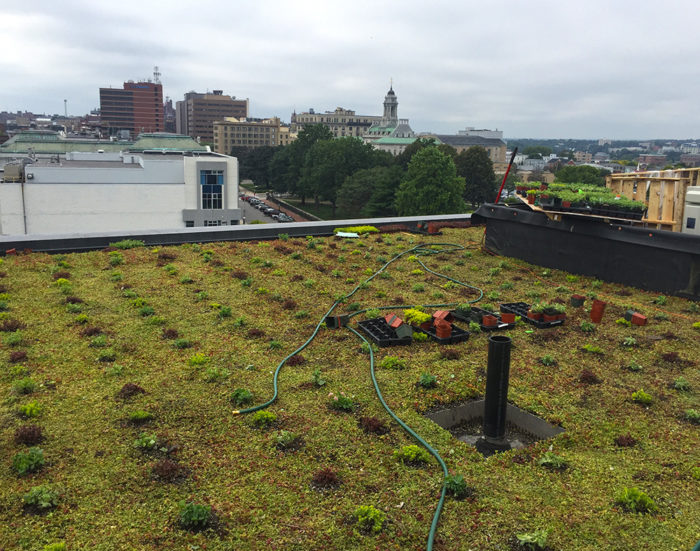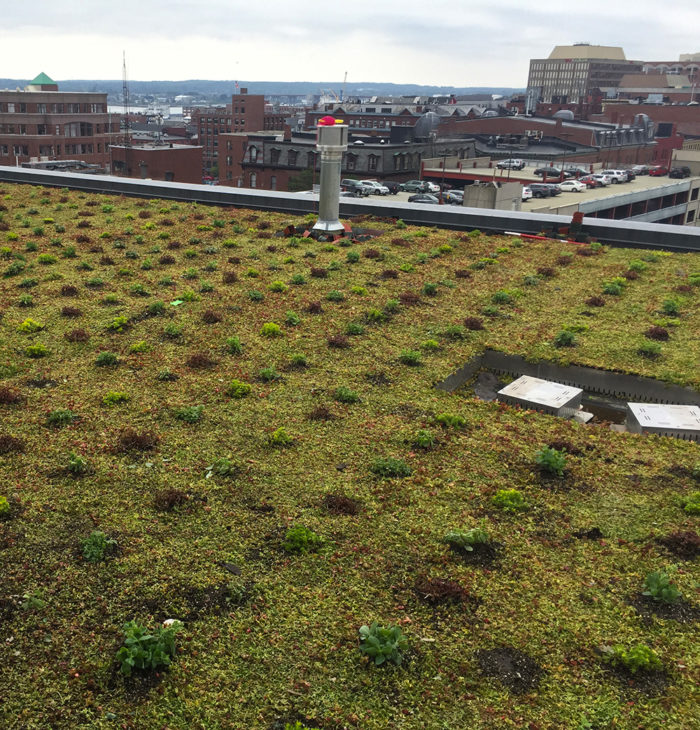 ---
UPDATE these two photos were taken just before snow in the fall, when the roof was complete, and the greenery naturally turned shades of gold and russet. It is now covered with snow, but will again turn shades of green in the spring.