Brett Johnson and James Light graced the pages of Old Port magazine's January/February issue – being featured for their work at 118 on Munjoy Hill and Luminato respectively. As we focus on the minute details of the Luminato construction process, it's interesting to think about the future beautiful and functional homes that can be further enhanced by the expertise of skilled designers.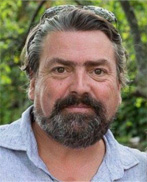 Brett of Maine Street Design offers clients two decades of experience in Maine, New York, Miami, and the Gulf Coast of Florida. At 118 on Munjoy Hill, Johnson created the perfect space for a Connecticut couple moving closer to family. Inspired by the couple's focus on convenience and green living, Johnson landed on a modern design with just a touch of earthiness. Taking into account the couple's personal interests (such as their love for art and the water), family ties (including grandchildren), and day-to-day life, Johnson's work ran the gamut from Greek photography and orange leather seats to a playroom and card table to fine china and square plates. Read more about Johnson's design work at 118 on Munjoy Hill.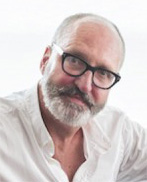 Light is designing one of the Luminato penthouses, and we couldn't be more grateful. Identifying as a designer his whole life, Light is a master of creating livable environments that are unique to each home and person. He is handling all aspects of the penthouse's design, from creating a custom kitchen to fine tuning the interior – always keeping a prospective buyer in mind. No doubt Light's ability to marry sophistication and functionality will result in a one very happy penthouse buyer.
There are many side benefits to the work we do, but working with the local creative community is one of the best. We're fortunate to have renowned designers like Johnson and Light in our community – and even luckier to reap the benefits of their expertise in our condos.